Using CBD Oil For Anxiety For The First Time?
Have you heard of CBD? You may or may not have. Basically, CBD is a hemp/cannabis product that offers a wide range of health benefits. In this post I am not going to get all sciency on you (is "sciency" a word?), I just want to talk a bit about my experiences using CBD oil for anxiety, and the best way to take it if you're interested in trying it yourself.
If you are looking for the best CBD oil for anxiety, you can find my personal recommendation at the end of this post or you click the button below to browse through all of our CBD products available in our online CBD shop.
Using CBD Oil For Anxiety
A surprising amount of people I know have felt it. It's that feeling of discomfort. Stress. That feeling that makes you want to leave the room and get out of that situation as fast as you can because you feel uncomfortable. But, you fight through it. You fight through it because you have to because you want to live a normal life. You want to show everyone that you are "normal" and do the things that "normal people" do all the time with apparent ease.
Sound familiar? That's what it's like living with anxiety, at least for me. The stress of fighting through anxiety on a daily basis is exhausting, with just the sheer energy we expend trying to ignore it. Sometimes it can feel so intense that it becomes too much and you just want to be alone in a room by yourself watching Netflix to try to forget about the world and all of the pressure it puts on you.
If you have felt this way on any level, you are not alone, and I am sincere when I tell you that CBD can help. Seriously, it can. Regardless of your stance on cannabis legalization, the use of CBD oil for anxiety is this is an undeniable fact. I promise you, it has worked for me, and it has worked for dozens of people that I know who struggle with the same issues.
When and where should I take CBD Oil?
Okay so you want to try it, where do you start? Let's go through some situations during which I find using CBD oil for anxiety most helpful.
CBD effects are not psychoactive, so don't worry about feeling or looking like you are under the influence of something. You won't feel "high", you will just feel relaxed. Do you have a first date coming up that you are nervous about? Are you going dancing tonight and want to feel loose without worrying about looking like a jerky robot on the dance floor (or maybe you are at an 80's night and want to do a sweet robot)? Maybe you have a big presentation coming up, and you have a serious case of stage fright? The CBD oil effects remove that layer of anxiety that holds you back from being yourself. It cuts away that barrier that you have to fight through.
Exciting right? Okay well, first there is some super important stuff to understand before you run off and start experimenting with using CBD oil for anxiety.
How to Take CBD Oil
Proper CBD Dosage for Anxiety:
Dosage is the name of the game. Everyone's tolerance is different, and you need to make sure to take the right CBD oil dosage for anxiety that works for you. I tell all of my friends that are using CBD for the first time that it is like adding salt to your pasta sauce: You can always add more, but it is impossible to remove it. Don't make your sauce too salty! Treat it like ibuprofen, valerian root, or Advil. Understand how many "milligrams" (mg's for short) of CBD you are taking. In my experience, a good first-time CBD dosage for anxiety is 5-10 milligrams. Like I said, you can always go up from there if you need to. Any CBD oils, tinctures, edibles, etc. you get from a reliable provider will have the number of milligrams per serving listed clearly on the bottle (Psssst! Diem includes these on all of our CBD products), so read the label before you take anything.
Best Method Of Taking CBD Oil:
How? Like, literally, how do you take CBD oil. Well, you have lots of options, my friend! A popular way to do it is with CBD oil that comes in a "tincture" bottle, which is a glass bottle with a dropper attached to the lid. This dropper allows you to control your dose, and any good tincture provider will list the number of milligrams included in each dropper. Using a tincture also means you can take your CBD sub-lingually, which means putting a squirt of oil under your tongue. Sub-lingual is cool because you can feel the effects within 5 minutes or so. Tinctures are also cool because it doesn't feel like you are doing anything naughty (or maybe that's uncool?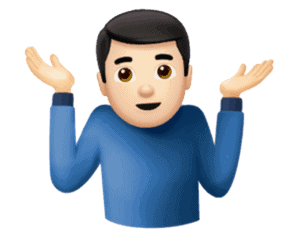 ). It's just a plant-based compound in a natural oil form.
Another option with tinctures is mixing your oil with tea or putting a droplet on a snack and then eating it. Some tinctures even come in flavors like mint or lavender. Instead of taking CBD oil tinctures, you can also eat a CBD edible, take a CBD capsule, or even do it the classic way by smoking CBD flower or concentrate with a pipe or in a pre-roll. It all depends on what you are most comfortable doing.
I will say that capsules take 30-45 minutes to kick in, edibles take around 45 minutes to 2 hours, and by smoking it, you can feel the CBD effects almost immediately. So that may play into your choice. However you take CBD, always do it responsibly, especially for your first time.
There is a reason so many people are using CBD oil for anxiety: Because it works! If you want to remove that barrier that makes your days hard, CBD oil may be a great alternative to pharmaceuticals for you. Of course, stay within your comfort zone with the way you choose to consume it, and like I said above start small if you are going to try it. Other than that, I truly hope that this post gave you some fodder for thought, and I wish you the best!
What is the best CBD oil for anxiety?
Our top 3 recommendations
This article first appeared on Diem Cannabis